The 2023 ODP Interregional Showcase was an exciting event for soccer enthusiasts. Among the attendees, Sommer and Sydnie were selected to represent the state of Alabama team for the first time, we are so grateful to our coaches, especially Coach Meghan Kemp, for trusting and selecting us for this high-level stage.
We arrived in Memphis on Friday night, even though our first game wasn't until Saturday night. We wanted to avoid game day travel fatigue, so we gave ourselves plenty of time to rest and get acclimated to our surroundings.
Game One: Surprising Performances
In the first game, the Alabama team played against Iowa (central). Sydnie really surprised me. By playing right defender, a position that is slightly different from what she played (Right Winger Back) in her club, Sydnie performed brilliantly, making a goal-line save and fulfilling her defensive duties. Sommer, on the other hand, played defensive midfielder, a position that was unfamiliar to her. Despite struggling to find open space and available teammates to pass the ball to, Sommer put in a solid performance.
The game was closely contested, but unfortunately, Alabama gave away a penalty early on. Iowa had a few chances to score more, but Alabama's defense held strong, and we even had a great chance to equalize the game in the last minute of the second half, but the ball hit the crossbar and we missed the opportunity. The final score was 0:1 in favor of Iowa.
Game Two: A High-Scoring Affair
In their second game, Alabama played against Iowa East. We started strong, scoring the opening goal very early, and then quickly scoring two more. However, Iowa East managed to score a goal at the end of the first half. At the beginning of the second half, Alabama scored immediately, but Iowa East answered with another goal. Alabama quickly regained our composure, scoring three more goals to seal a 7:4 victory.
Game Three: The Best Performance
By the third game, the Alabama team had become more familiar with each other, and our teamwork began to show. We played our best game of the tournament against Kansas, winning 3:0. Ellie, who had been injured in the second game, put in a great performance in the third game despite her injury. Avery scored a hat-trick!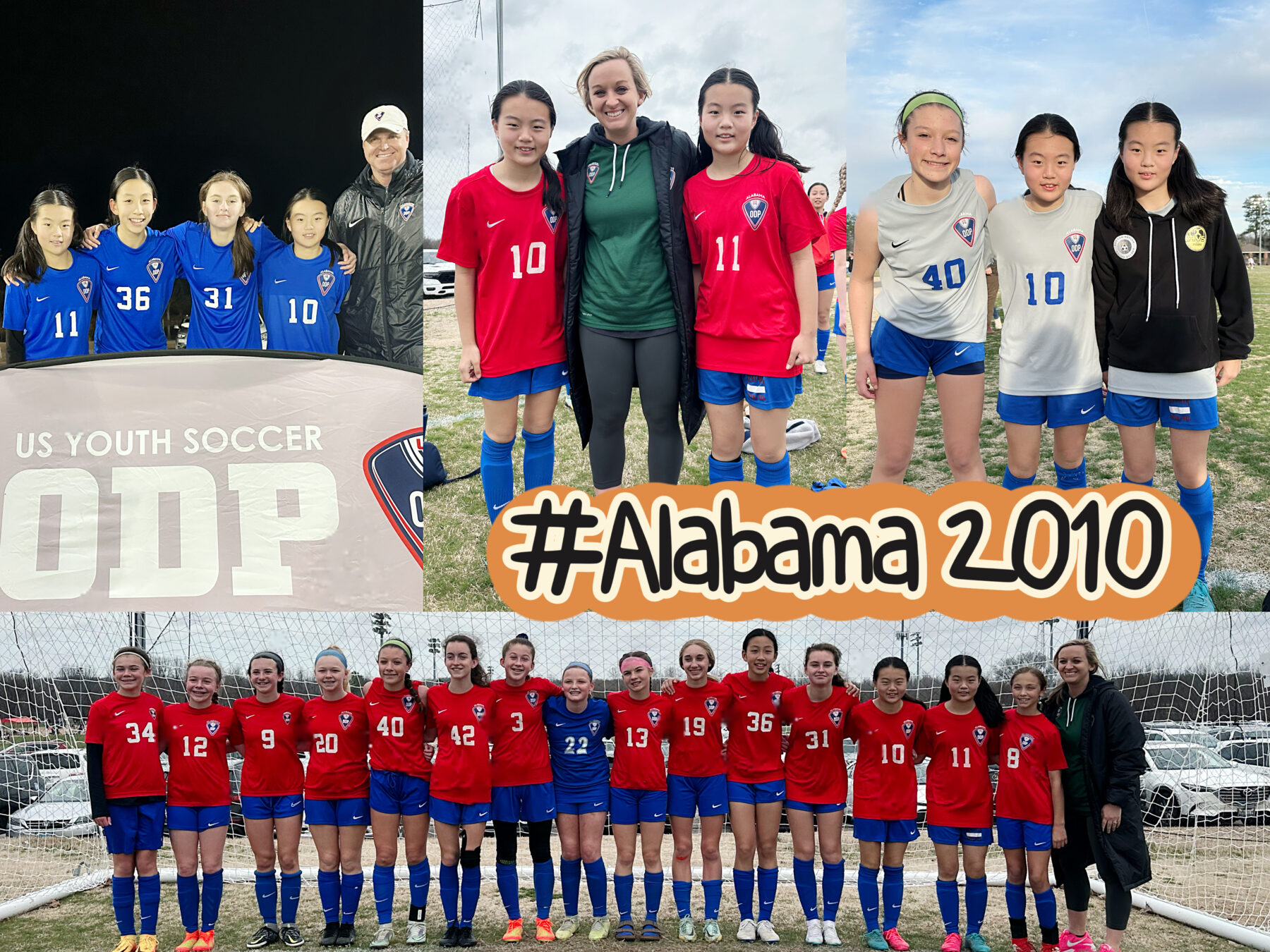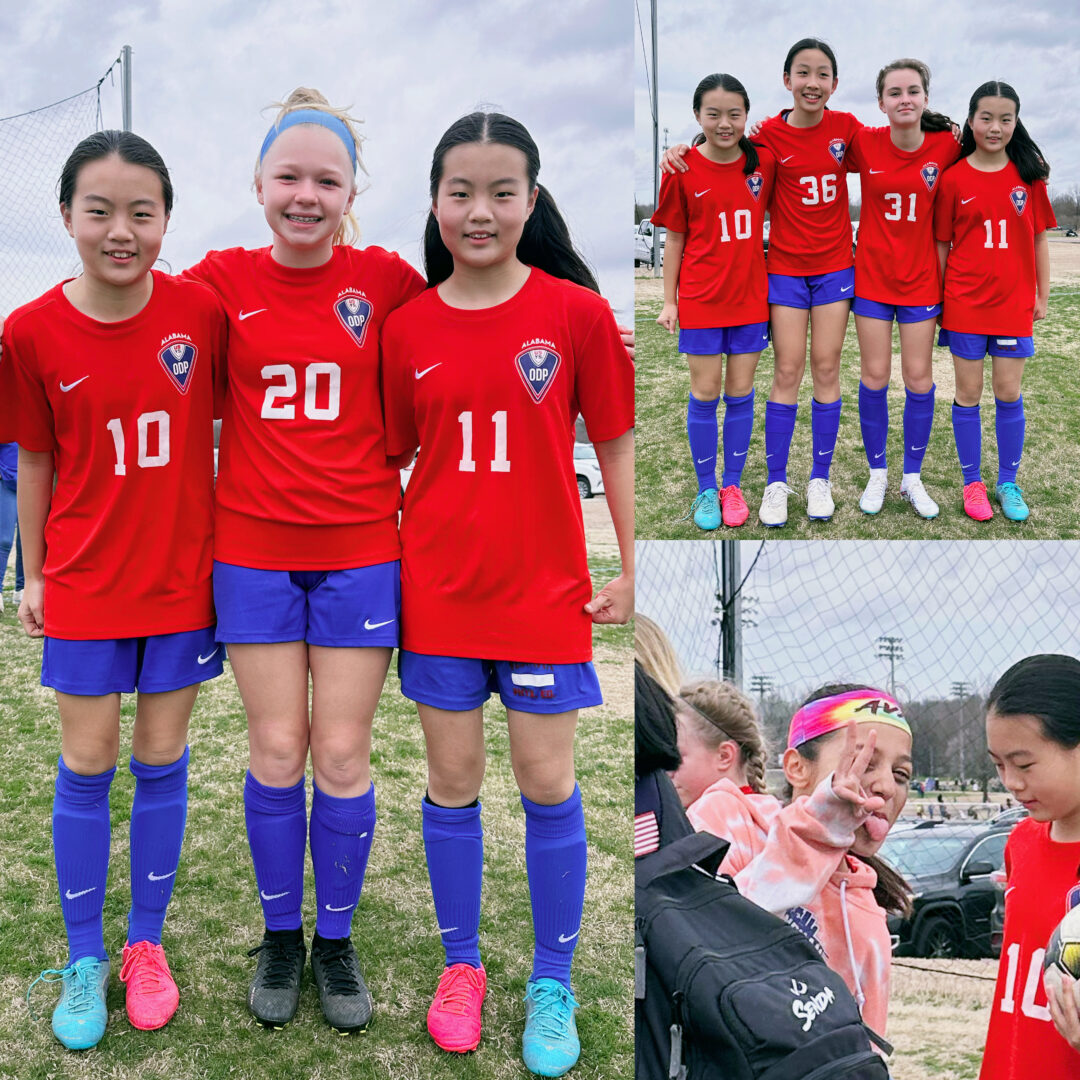 Talented Players in Every Position
Throughout the tournament, We showed that we, team Alabama, had talented players in every position. We played three amazing games, proving that Alabama soccer is competitive and can stand up to other teams from around the country.
Making New Friends
The ODP event was an opportunity for the players to make new friends. The players on our team come from different club teams around the state, and we hope to see each other again in future tournaments.
Improving Skills and Confidence
The ODP event was a valuable opportunity for us to gain experience and improve our skills and confidence. We are grateful to our coaches and teammates for supporting us throughout the tournament.
Watch the Games
For those who missed the games, all three were recorded by our dad in 4K resolution, and can be watched through this link. Feel free to download and enjoy the games.
The 2023 ODP Interregional Showcase was a great experience for us, and the entire Alabama team. We performed admirably and showed that Alabama soccer is competitive and full of talented players. We look forward to future tournaments and hope to continue improving our skills and making new friends along the way.